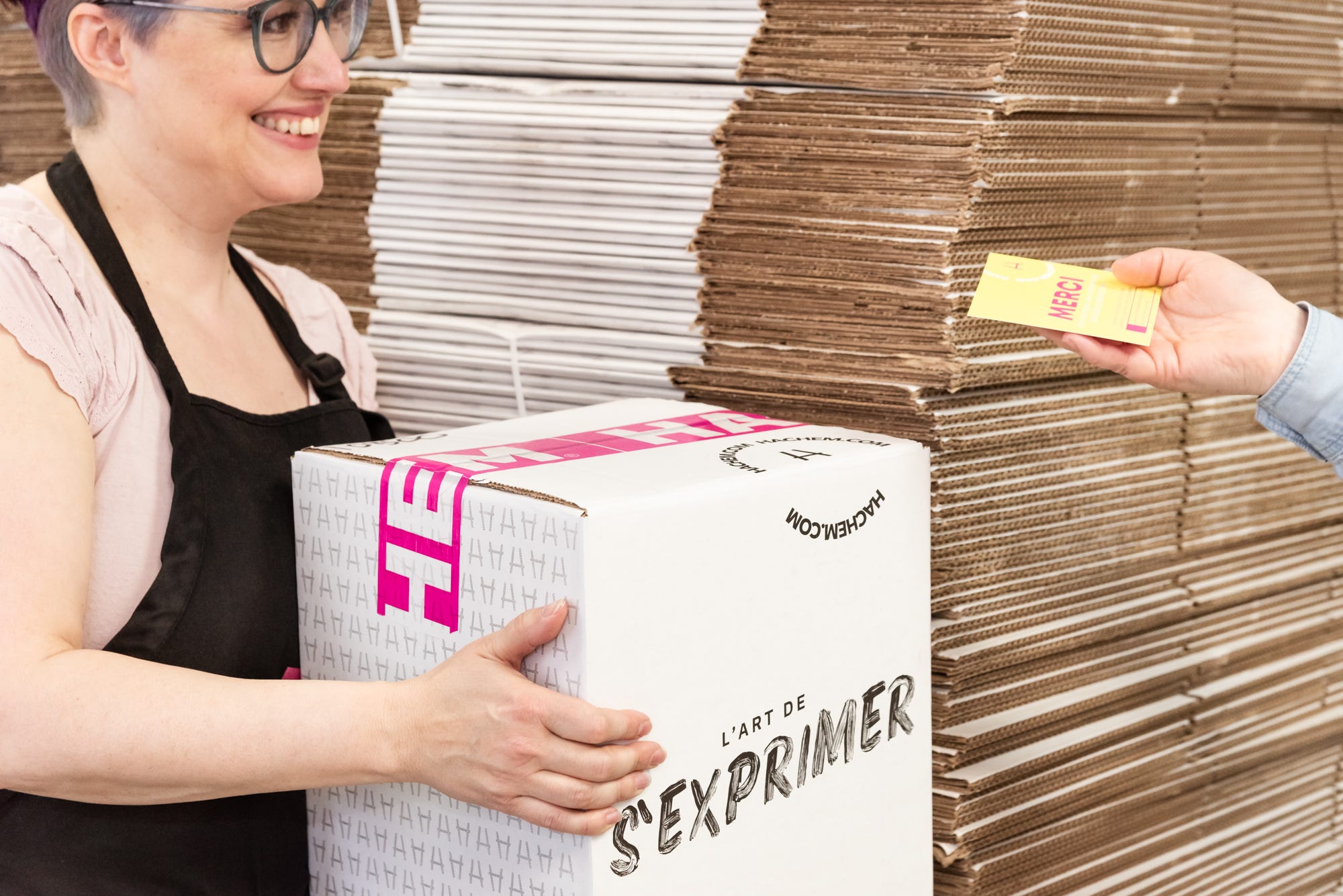 Return and Refund Policy
Hachem accepts the exchanges and refunds without penalty for a period of 30 days following the date of purchase or shipping of your package, with the invoice.
No exchanges or refunds are accepted for projectors, magazines, aerosols, pens, markers, books, clearances items, final sale products, and gift cards. This policy also applies to special orders and custom framing purchased at Hachem (in-store and online).
In-store exchange and refund

Products purchased on Hachem.com are exchangeable and refundable in-store upon presentation of the receipt. Please note that a product that has been used or is not in its original packaging cannot be returned or refunded.

Online exchange and refund

The returned product(s) must be sent with the invoice received in your parcel or by email.

Please contact our online service at service.commandes@hachem.com beforehand to inquire about the available options according to your needs. Hachem will cover the costs for the following examples. In other cases, you will be responsible for the cost and risk of delivery.

You haven't received the ordered product(s).
You have received a defective product, which can be exchanged.
The product received doesn't correspond to the online description.
The product was damaged during delivery.

When you receive your order from the carrier, it is your responsibility to check that the products have not been damaged during delivery. If this is the case, please put the product back in the original packaging and contact service.commandes@hachem.com. If the package delivered by the carrier is damaged, please refuse it and contact service.commandes@hachem.com. The carrier will return your order to the Hachem head office.

Please do not return your purchase to the manufacturer.

The time required to process your refund, following the shipment of the products, may vary depending on your location and carrier delays.

Shipping and oversized item fees are non-refundable. If you receive a refund, these charges will be deducted from it.

If you are shipping an item valued at more than $75, you should consider using a delivery service that allows you to track the shipment or purchasing delivery insurance. We do not guarantee that we will receive the item you're returning.

Online refunds

The returned product(s) will be inspected by our distribution center upon receipt. If your item is eligible for a refund, it will be credited to your original payment method. Please allow 2-5 business days for the refund to be processed in your account.

Hachem will send you a refund confirmation email.

Online exchange

The returned product(s) will be inspected by our distribution center upon receipt. The online sales department will send you a shipping confirmation email with the tracking number for the exchanged item.